Hello and welcome to
the DentalCrew.eu website!
Would you like to work as a dentist in the Netherlands? Increase your chances here!
This site is intended for European dentists and orthodontists with a dentist diploma from an EU country, interested to know if working in the Netherlands is a viable option. In the Netherlands, we are currently looking for more dentists and orthodontists.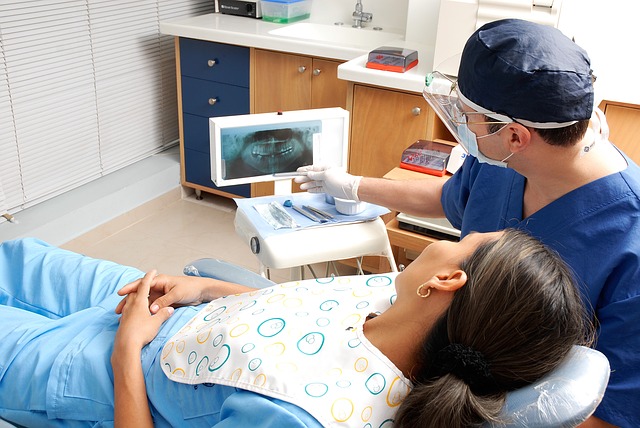 In the Netherlands, we work with the most up-to-date technology, there is no shortage of work, and high earnings are possible with extra tax benefits for foreign dentists and orthodontists.
If you have graduated as a dentist on a European University and feel that you have insufficient work, or if you are looking for a whole new challenge, then working in the Netherlands for a time could be the solution. Practicing as a dentist or orthodontist in the Netherlands for at least a couple of years will enhance your CV and you will return to your home country with a broad experience, of great value for the rest of your working life.
DentalCrew.eu is looking for serious candidates interested in gaining experience outside their own country. Due to a shortage of dentists and orthodontists in the Netherlands, we are looking for well-trained, motivated and eager-to-learn dentists (up to age 35) and orthodontists (no age limit and preferable with a 2 or better 3-year master) who are interested in knowing more about thepossibilities of working in the Netherlands. There are widespread opportunities in the Netherlands to follow specialized courses and interacting with colleagues. What's more, around 65% of the Dutch patients are reasonably to well-insured. And every child up to the age of 18 is 100% insured except orthodontic treatments.
Learning the Dutch language
DentalCrew.eu has excellent opportunities for you, guiding you completely from A-Z on the possibilities of working in a dental or ortho clinic in the Netherlands. The most important requirement working in the Netherlands is that you speak Dutch at a minimum level of B2 (we would also like to state here that it is a requirement that you speak and understand English at a reasonable level also, because that facilitates learning of the Dutch language). Only then will your European dental diploma be equated with the Dutch diploma and you will receive a license to get started. 
Language course and tuition
What we offer is a membership of DentalCrew.eu which also includes the first Dutch language lessons up to A2 level*.  We also take care of all the necessary administrative actions to make it possible to work in the Netherlands. If you start with the basic online language course it will take you about 10-12 weeks to reach A2 level with a time investment of approximately 15 hours/week.
Levels of the Dutch language will be tested upfront by us and the language school. Of course, you may learn Dutch on your own behalf beforehand.
This language course is specifically for foreign dentists who will work in the the Netherlands and have to pass their B2 exams. You will also learn all about Dutch culture and the modus operandi of Dutch dental clinics.
At work in the Netherlands
Once you have taken your language exam, we will guide you in finding accommodation near the clinic(s) where you will be working. From that moment on, you can already start working as a dentist or orthodontist. You basically work in a medium-sized clinic with 3-6 treatment rooms. We will determine where you will work, and see that a good working relationship is stuck up with the practitioner. That is a priority, because pleasure in your work gives better results in patients' treatment and that is for us of paramount importance.
Subsidy
The EU provides subsidies for young people with a European nationality – up to age 35 – who would like to work outside their own country. We will also supply you with all this information, and while it is always a plus to get reimbursement of costs, this cannot be guaranteed. 
Earnings
On average, a dentist in the Netherlands earns a lot more than in most European countries. On top of that, the Dutch government offers you an additional tax benefit for the extra effort you have put in as a foreign dentist working in the Netherlands.  Just imagine: Newly qualified Dutch dentists are our highest-paid graduate university students at an average of over € 57.600 before tax per year.
Earnings Orthodontists
Your daily income will be a minimum of € 600 / day (gross) and more depending on your experience and responsibility in the clinic.
Tax benefits
For foreign people there is a law that provides you with a great tax benefit for 5 years once you start working in the Netherlands. This means that 30% of your gross income is tax free!

Still interested in becoming a dentist or orthodontist in the Netherlands?
Then the best thing is to do the following:
Enter your name and email address below.
You will receive a confirmation email in your mailbox and then you will receive an email with a pdf containing a series of questions. Answer the questions and send them to the specified email address with the requested documents.
We will contact you for a personal talk by phone, video call or in person. Applicants will ALWAYS receive a message. In collaboration with our dentist team, we work out what suits you best. Finally our dentist will have a couple of interviews and if everything is satisfactory you will be admitted onto the language course.  
If you have questions, please send us an email to info@dentalcrew.eu
The team of DentalCrew.eu looks forward to receiving your response.
Yes, send me the information